Welcome to Luton Aikido Club
PLEASE READ ON IF YOU WANT TO LEARN THE JAPANESE MARTIAL ART OF AIKIDO WITH ONE OF THE LONGEST ESTABLISHED CLUBS OF ITS KIND IN BRITAIN.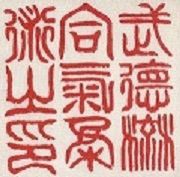 First, a little bit about Aikido. It is a defensive martial art that is suitable for both men and women. The aim of Aikido is to control and subdue an attacker or attackers by getting them off balance and then using wrist locks or throws to neutralise their aggression. (Kicks and punches can also be used although to a much lesser extent than in other martial arts, such as Karate.) The locks and throws are extremely effective but they do not rely on brute strength. This means that a small person who has learnt Aikido can defend themselves against an attacker who is much bigger and stronger. It really works!! Some of the Aikido techniques have been used in Japan for hundreds of years but during the 20th century they have been modified into a system that is unrivalled in the martial arts world.
Are you still interested? If so, you are welcome to come along to one of the Luton Aikido Club sessions and watch or, better still, come on to the mat and find out for yourself how satisfying it is to do Aikido. You will be helped by the club's Black Belts and other senior Aikido students. They practise Aikido because they enjoy learning a martial art in a happy, relaxed atmosphere.
The Club
The LUTON AIKIDO CLUB has been going for a very long time. It was founded by Mrs Ros Loft, who is still its Chief Instructor. Mrs Loft started practising Aikido since 1973. The club has been in existence continuously since 1977, and Mrs Loft is now the holder of a 6th Dan Black Belt. She teaches a traditional style of Aikido as well as the style developed by Akira Fujimori Sensei in conjunction with her son Demetrius.
The club accepts new members from the age of 18 (NOTE: THERE CAN BE NO EXCEPTIONS TO THIS). If, after a few weeks you want to continue coming along to the club to train you will need to register for low-cost insurance through the club. This is currently around £8 per year. The Luton Aikido Club does not have a joining fee for new members. Once you have your insurance you will be issued with a license to record your gradings. ALL gradings are free of charge. There are NO HIDDEN COSTS. The ethos of the club is non profit making.
Club sessions:
Sundays - 1pm to 3pm
Wednesdays - 8pm to 10pm
Thursdays - 8pm to 10pm
Fees:
Standard charge; £3 per session. First session free.
Concessions; £1 per session.
Basic Insurance; £8 per year.
Location:
Holy Trinity Church Hall
Trinity Road
Limbury
Luton
Beds LU3 1TS
Directions
The hall is between the church and the traffic lights at the crossroads of Trinity Road, Austin Road and Bishopscote Road. It is a short distance from the Tesco Express and a Gulf petrol station. PARKING: You can park in the close directly opposite the entrance to the hall. There are parking spaces marked "private", but these are available to people while they are using the church hall. If you need more information about the club, or need further directions to the hall, please ring Mrs Loft on: - 01582 593316 or email aikidoluton@yahoo.co.uk
The club has friendship links with clubs in several parts of the world.